It isn't just California that's bankrupt; Greece and Iceland have been all over the news for their hopeless cash crunch; but they are only the worst hit of the lot; the financial crisis has hit just about every country out there, and governments all over Europe have been desperately looking for ways to not succumb the way these two countries have. And just as state governments in America look to liberalizing their views on alcohol and drugs (California comes to mind) when money becomes tight, Europe's traditionally conservative views on the effects of gambling in corroding the values of society, has begun to loosen up in the face of some pretty severe financial circumstances. Actually, that wouldn't be the whole picture for why Europe is beginning to green-signal online sports betting, and other Internet gambling. Gambling for very long in Europe has been completely monopolized by the government. The reason they never wanted to open it up to private investment was that they wanted all the proceeds for themselves. Now the online gambling is beginning to offer really tempting avenues in risk-taking games, physical casinos are beginning to appear less attractive. And these governments want to be where today's action is.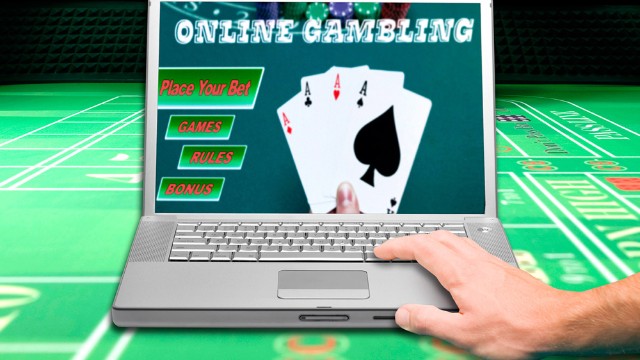 So governments want to bring online sports betting and gambling into the mainstream so that they can tax and control these activities and benefit from them. They do know that if they don't mainstream the use, they'll just lose out to the foreign websites where they won't even get any taxes. Why, only in 2006, the government of France put out arrest warrants for the management of the Austrian Internet gambling firm Bwin. Today, they are personally inviting Bwin and other firms to take bets online in France. And they are doing this everywhere – Greece, Spain, Germany; but of course, no one beats Britain to the head of the line. Britain hurried its way over there five years ago. Even at this early stage, gambling is bringing in about $30 billion each year in turnover. Cash-strapped governments could easily tax for billions in revenue.
The US only passed complete laws to ban online sports betting and other gambling in 2006. The law is only beginning to fully take effect this year; however, 2006 was another era. Governments had freer cash flow then. With everyone scraping the barrel today, Congress is beginning to think that it wouldn't be a bad idea to throw the law out and take advantage just as Canada has, and just as Europe has. Of course, they are never going to admit to as much; what they would like to claim is, that when an activity comes above board, there is less shadiness in evidence. It really looks like online sports betting and all sorts of low -stakes gambling will be legalized very soon; and once they do that you are going to experience what France did when the soccer World Cup in South Africa came around. They allowed online sports betting, and saw these websites take in more than $100 million in revenue. And what do you know, they collected richly in taxes. Italy has been swimming in the chips for about three years now; last year alone, they collected about $200 million in taxes from online sports betting. Any government that gets a taste of this, can only get in deeper and deeper.
In online sports betting, Italy is kind of the standard bearer. They started out three years ago, and like it so much that they are planning to diversify. The only difference is that Italy completely owns up to the fact that it does this for the money. The mistake that Britain made was that it allowed foreign gambling websites to operate in their land without a license. They haven't seen any revenues themselves. If there is going to be legalizing sports betting, they had better learn from these lessons.
The timing for starting an online gambling business is perfect. Surveys show that if you follow all the necessary procedures and do things legally, you are bound to get good profit. But before all the fun starts, you need to obtain a gambling license. Here you can get the general idea about what you will have to go through.
• 1. Start with creating a business plan to estimate the expenditures and expected profit. This will not only help you to see where you stand financially, you will also need this information later.
• 2. Find a good casino software provider. You have to take this step seriously, because later you will have to submit a certificate that the software you intend to use will not malfunction and won't be used for cheating. Such certificate should also be issued by a reputable company or some qualified institution.
• 3. Choose the jurisdiction you want to obtain your gambling license from. Online gambling licenses are issued in a relatively large number of countries. But just as some animals are more equal than others, not all licenses turn out to mean the same thing for both online casino players and governments of those countries you may want to promote your gambling services in. The reason for this is the difference in requirements for obtaining a gambling license in different countries. Some are known to be rigorous and obtaining license from them can become a painstaking process. However, their approval will make you look like a trustworthy online casino operator, which you are going to become, aren't you?